Explore
Georgetown's Hubfor Fun & Delicious Island Flavor
An Unrivaled Exuma Bahamas Restaurant
Indoors & Out, Island Dining At Its Best
For more than six decades, The Peace & Plenty in Georgetown has been the social center of Great Exuma. Recently re-launched under a new brand "Copia", the restaurant, indoor lounge, and outdoor bar possess an unmistakable charm, history, and majestic view that has been written about in books but now revitalized with a cutting edge look and feel.
Hours of Operation
hours
Breakfast: 7:30 AM – 11:00 AM 
Lunch: 12:00 PM - 3:00 PM 
Pool Bites: 12:00 PM - 6:00 PM

Dinner: 6:00 PM – 9:30 PM 

The Flagler Bar: 4:00 PM - 11:00 PM
Pool Bar: 11:00 AM - 9:00 PM
Great Exuma's
Culinary Capital
Find Copia at the legendary Peace & Plenty Hotel in the heart of Georgetown, the capital of Great Exuma.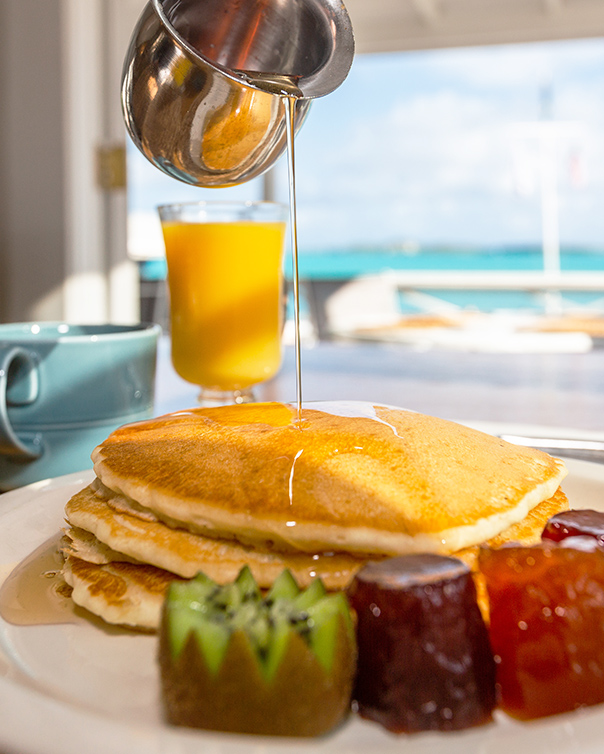 Fresh. Seasonal.
Prepared With Love
menus
From Conch Fritters to Caribbean Pepper Pot, our menus shine the spotlight on elevated Bahamian cuisine.
VIEW MENUS
Reviews From
Foodies & Fans
Reviews
"We ate here many times during our stay at Peace & Plenty. We saw other folks who are not guests coming in as well. The food is consistently good and the service is excellent. I enjoyed having so many indoor and outdoor seating options."
-Cynthia B on Tripadvisor
"During our girls trip, it was my 37th birthday. We decided to eat at Peace & Plenty, as it is more upscale. I got the Lobster Curry and was blown away by the flavors. Most of us at the table got this dish. We also had the conch fritters for an app. I've never had better conch fritters than these. They had a nice drink selection and the service was impeccable."
-shawnpagano on Tripadvisor